Browse using the new Vinous website now. Launch →
Printed by, and for the sole use of . All rights reserved © 2015 Vinous Media
2016 Bordeaux: 30 Top Values
BY ANTONIO GALLONI | APRIL 20, 2017
Bordeaux's 2016 en primeur campaign – the time of the year when the new vintage is sold as futures – is about to get heated. While most of the attention this spring will be focused on Bordeaux's big guns, savvy readers will find much to like among the more modestly priced wines of 2016. When it comes to quality, value and availability, no region in the world can match Bordeaux. For that reason, this year's coverage of the new vintage focuses on wines the average consumer can still afford to buy.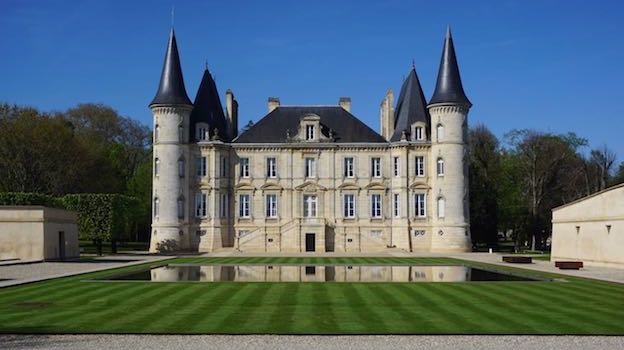 Château Pichon-Baron, Pauillac
Bordeaux enjoyed an exceptional vintage in 2016. I will have more details in my main article on the 2016s, which will be published on April 25. In brief, the hot summer and long growing season yielded a crop of wines that, at their best, achieve tremendous flavor intensity while retaining considerable freshness and energy. It is a vintage that clearly favors reds over dry and sweet whites. Readers will find compelling wines on both the Left and Right Banks.
These are thirty of my favorite budget-friendly 2016s, culled from a list that could have been much longer. Because of the quality of the vintage, this report focuses on reds. Pricing varies widely from country to country, but on average, most of the wines in this article should be priced around $20-40, with many at the lower end of that range. One or two wines will likely be more expensive, but their quality was so exceptional I felt readers would want to know about them.
See all the Wines in this Article
You Might Also Enjoy
Larcis Ducasse Retrospective: 1945-2014, Antonio Galloni, March 2017
2014 Bordeaux: A September Surprise, Antonio Galloni, February 2017
Mouton Rothschild: 2003-2015, Antonio Galloni, May 2016
Bordeaux's Radiant 2015s, Antonio Galloni, April 2016
2012 Bordeaux: Messages in a Bottle, Antonio Galloni, January 2016
2014 Bordeaux – Vintage Highlights, Antonio Galloni, May 2015
2014 Bordeaux – Les Découvertes: Under the Radar Gems and Sleepers, Antonio Galloni, May 2015
2014 Bordeaux: It Ain't Over Till It's Over, Antonio Galloni, April 2015
Producers in this Article