Browse using the new Vinous website now. Launch →
Printed by, and for the sole use of . All rights reserved © 2015 Vinous Media
Champagne 2013: The Spring Preview
By Antonio Galloni
We drink a lot of Champagne. There is no denying it. At the same time, I am amazed that for many consumers Champagne remains a wine for celebrations, special events and the holidays. It doesn't have to be. Champagne is one of the most versatile wines at the dinner table and a great companion to a wide range of foods. I hope readers will take the plunge in discovering just how rewarding Champagne can be year-round.
The number of superb wines coming out of Champagne continues to increase, which is obviously a very positive trend. As a result, I feel once-a-year coverage is no longer adequate. With the Spring Preview, I will begin to offer at least two articles a year on new releases, along with a number of more focused vertical and thematic tasting reports. As has been my practice for several years, I only review non-vintage wines with a disgorgement date or some other easily visible, consumer-friendly labeling, such as the ID codes producers have begun to introduce over the last few years. I am happy to report that the number of wineries that now include information on disgorgement dates, base vintages and/or other information on their NV Champagnes is growing, which is great for the consumer.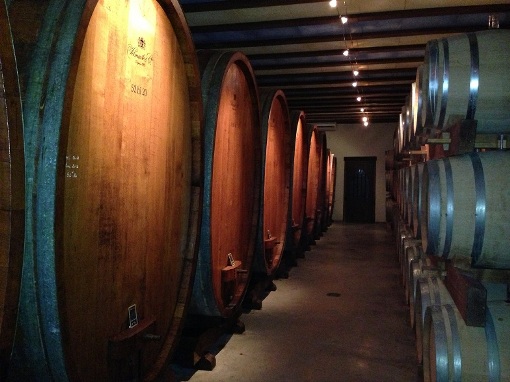 Some Thoughts on 2012
Earlier this Spring I tasted through the vins clairs at a number of houses, as I do every year. The overall consensus among producers is that the year is much stronger for Pinot Noir than Chardonnay. Frost was an issue in some places, and took with it a significant level of production, as much as 40%, according to the first-hand accounts I heard. Weather was irregular during flowering. Mildew and oidium were challenges for a number of growers. A hot summer caused ripeness to accelerate quickly. More than one winemaker mentioned that sugar levels were healthy, but achieving full phenolic ripeness was much more challenging. Acidity readings were in the 6% range, consistent with a warm year. At least one producer was quite emphatic in calling 2012 a first-class year. According to Charles Philipponnat "2012 is the greatest vintage since 1959." I hope he is right. All I can say is I can't wait to taste the 2012 Clos des Goisses!
Overall yields were quite a bit lower than normal, which means that irrespective of quality, some estates will opt to add the 2012 wines to their reserves rather than bottle vintage Champagne. That looks like it will be the case at Krug. Other producers, such as Roederer, have bottled their tête de cuvées. In this case, Chef de Caves Jean-Baptiste Lecaillon gave preference to his Pinots from north-facing sites in Verzy and Verzenay over the more boisterous wines he gets from villages like Ay and Bouzy. Taittinger will release the flagship Comtes de Champagne, which is a good thing, as there is no 2009, no 2010 and very little 2011. Based on what I tasted, there will be at least a few compelling 2012s, although that is only a general indication, as Champagne undergoes quite a bit of transformation in the cellar prior to being released.
Lastly, we have added a number of videos on Champagne in our Multimedia section, including some thoughts on choosing the right Champagne glass.